The Water Damage Process
5/3/2022 (Permalink)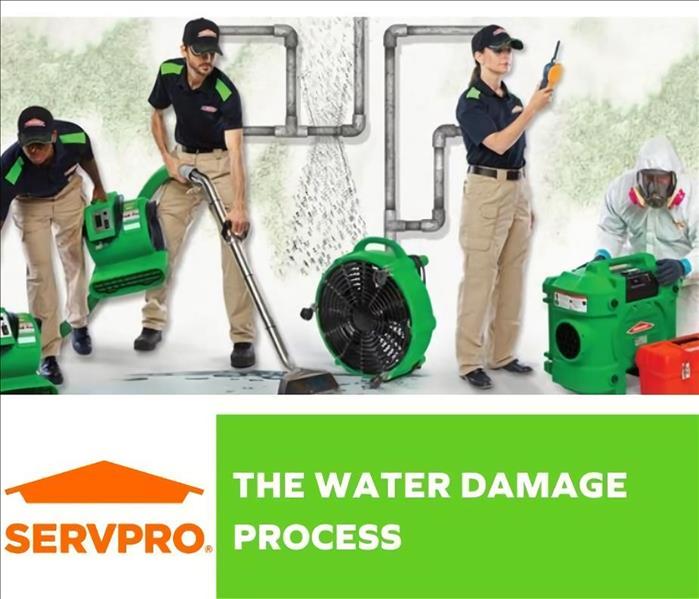 Water Restoration Process
Water damage to your property can be a stressful & confusing event. SERVPRO® is here for the clean-up. The sooner you begin cleanup, the less likely you are to have secondary problems, such as mold growth. The following steps will guide you through the restoration process.
Addressing the Water Source
Flooding may be due to broken pipes, a leaky roof, or other causes. The flow of water must be stopped before beginning clean-up. Although a temporary solution may allow you to get started on the restoration process, it is important to fully repair the problem to prevent future flooding.
Remove Standing Water
To remove standing water SERVPRO® uses specialized water extractors. These extractors remove large amounts of water without damaging your carpet or flooring at your property.
The Dry Out
To completely dry the areas, Air Movers and Dehumidifiers are used to control airflow and climate. A drying system is then implemented to ensure your property dries as quickly and effectively as possible.
Sanitize Areas
Cleaning and sanitation efforts take place after the area is dried out. Anti-bacterial cleaners are used to sanitize and clean the area.
SERVPRO of Tustin is here to help with all your water damage needs. We are open 24/7 365 days a year to help you get back to normal. Call us at (714) 480-1340